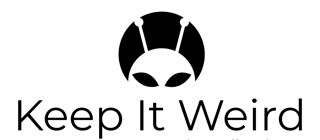 Grant Writing Tips for Artists
Some starter tips for artists wanting to apply for grants from the perspective of a arts nonprofits manager
TIPS & TRICKS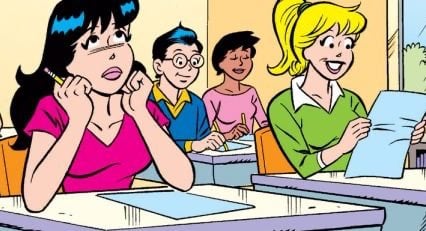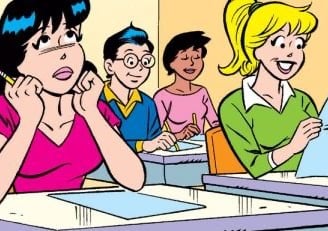 Grant Writing as Storytelling
When applying for a grant, you have to balance a compelling narrative that is backed up by facts & figures. Anyone can spin a great story or sell a fantastic idea, but if you don't prove that you're going to do what you say effectively, you won't get the grant.
Now, writing for grants varies widely depending on the grantor or grantmaker. Applications for micro-grants or grants provided by small arts councils or organizations are typically easier to apply for and receive than compared to a large foundation or government grant.
Carefully read the requirements of the grant and read any additional FAQ or tips the grantmaker provides.
Once you know the details and requirements of the grant, you begin drafting any narrative piece that is required. This is often called a letter of intent or proposal letter. Sometimes it's just an overview of the project/why you're applying for funding. No matter what, the narrative piece is where you spin your tale, be compelling, and provide a few numerical details. The proposal outlines below are templates you can use for almost any application, but this can certainly be modified to address the needs of the grant you're specifically applying for.
Proposal Outline
A proposal may/could include these sections, often not exceeding 4-5 pages:
Background/Introduction (Who you are)

1st paragraph, Who are you? What is it that you do?

2nd paragraph, What are you intending to do specifically (the reason you're applying for funding), and why

3rd paragraph, How much are you asking for and a briefly how will you use the funding


Statement of Need (Why you're applying)

1st paragraph needs of the community or individuals that you serve

2nd paragraph shifts to need for the specific project

3rd paragraph explains why the you/project can't meet that need without help


Objectives & Capacity (How you'll do it)

Outline goals and objectives, the capacity available to oversee the project if it's a project grant, and assurance of the ability to manage the funds received


Activities (What you're going to do, where, and when)

Answer the "w" questions (who, what, where, when)

1st paragraph=basic project overview

2nd paragraph=specific components

3rd paragraph=improvement or expansion due to funder investment

If project is a piece of equipment or repair, describe how it will be used or broader studio activities and the impact the repair will have


Evaluation/Budget (Timeline, measurements of project success)

Some larger grants may ask for a project timeline and a budget indicated how funds received will be used and any other funding support you may receive, as well as provide outcomes or what will indicate the project being a success

This whole section should only be 1-2 pages

***This section isn't always required for a proposal, be sure to carefully read the requirements of your application. This could be crucial if you're doing an RFP for a public art project.
Short Proposal Outline
Six Paragraphs, One-Three pages - an alternative outline structure for short proposals but referencing the same goals/talking points listed in the proposal outline above.
The Problem: identity the problem and a solution

The Response: project activities to date-how it works

The Results: outcomes, outputs, evaluation

Our Plans: project expansion-what will happen

Our Needs: what can't be done without additional funds

Our Request: dollar amount sought and why

Portfolios & Artist Statements
Sometimes you'll see proposals asking for portfolio websites rather than a select set of samples. However, it's always a good practice to collect samples that are relevant to a project you're seeking funding for, especially if you don't have any hard evidence of what the finished work will look like. And if you have a website, be sure to update it with your latest work and exhibitions (if applicable) before including it in a grant application.
And some grantmakers may ask for an artist statement. Here is a resource that goes into detail on writing artist statements if you've never written one. It also helps to look at the website of the grantmaker and see if they have a statement on mission, values, or diversity. If you're writing a statement, you could include aspects of their mission/values/diversity statements if they echo your style of work and personal values.
Other Tips
Budgets are Not Scary
Budgets aren't scary! We have a whole little blog post about budgeting as an individual and as an artist, and it's really easy to search online for the cost of materials, and calculating square footage for paint and stuff like that. The biggest thing I ensure that artists do is detail their hourly rate/labor wage. You have to pay yourself fairly based on your experience level and try to be accurate in your estimation of how much time it will take you to complete a project at that rate you've set yourself at.
Set Your Deadline before the Grant Deadline
If you don't use a calendar, use one. Get fucking organized, okay? That's just a good tip overall. You have 1-3 devices that can ding at you, reminding you to do shit. Put a calendar on your fridge, put a post-it-note on your bathroom mirror, whatever you need to do to remember you have a deadline coming up - do that.
Check the deadline for when your grant application is due, and then set a deadline for a week before the actual due date. That way, when you inevitably forget that you gotta finish it, you've given yourself one more week to bang it out. And if you were diligent and finished it ahead of schedule, have a friend proof-read your stuff and check your math. Use a writing service like Grammarly to check your grammar.
RFPs are Not Grants
RFP's or Requests for Proposal(s) are not grants. An RFP is kind of like a job application combined with a project proposal. You'll see this commonly coming from nonprofits or government entities that are seeking applications for projects, sometimes public art pieces, or something along the lines that requires a detailed explanation of how you will complete the project and why you're the most qualified. These will sometimes include a resume/CV, letters of recommendation, a portfolio, and proposed designs - depending on the project.
I bring this up because they are similar to grants in that you're competing for funding but with the guarantee of completing a project as outlined by the RFP and for the entity seeking an artist. Grants, however, are often just funds released to artists or groups to use as they need to so long as it's within the mission/requirements of the grantmaker.
Don't Let Rejection Get You Down
Like applying for jobs, applying for grants is a lot of energy and it can feel like a major bummer when you don't get the thing you put so much time and thought into. But just remember you're not the only one out there competing for these funds - and more often than not, the grantmaker can't pick everyone. Even if you get rejected, your grant proposal materials are still good! You can reuse them for other applications, just be sure to tweak and adjust them per application you're going for to make sure they fit the guidelines and the numbers are up-to-date.
Ask For Help
Some grant makers have the option to attend webinars or info sessions for creating your budget or proposal for their grant application. Those kinds of resources are invaluable so be sure to keep an eye out for those options. Otherwise, ask a friend or peer to review your application. Maybe you had a professor or mentor who has done this before, or you have a sibling that's just really good at writing. Connect with the network and resources you have, that's what community is all about. Other applications like Grammarly and Word Hippo are good for checking tone and grammar. A grant application has to be compelling, so it helps to have another pair of eyes on your writing if and when possible.
That's what we have for now, folks. Check out the list of grant databases on our resources page, and if you have specific questions or tips you'd like us to write about, send us an email at artnowforthefuture@gmail.com or DM on instagram @keepitweird.art